Strawberry Earl Grey Series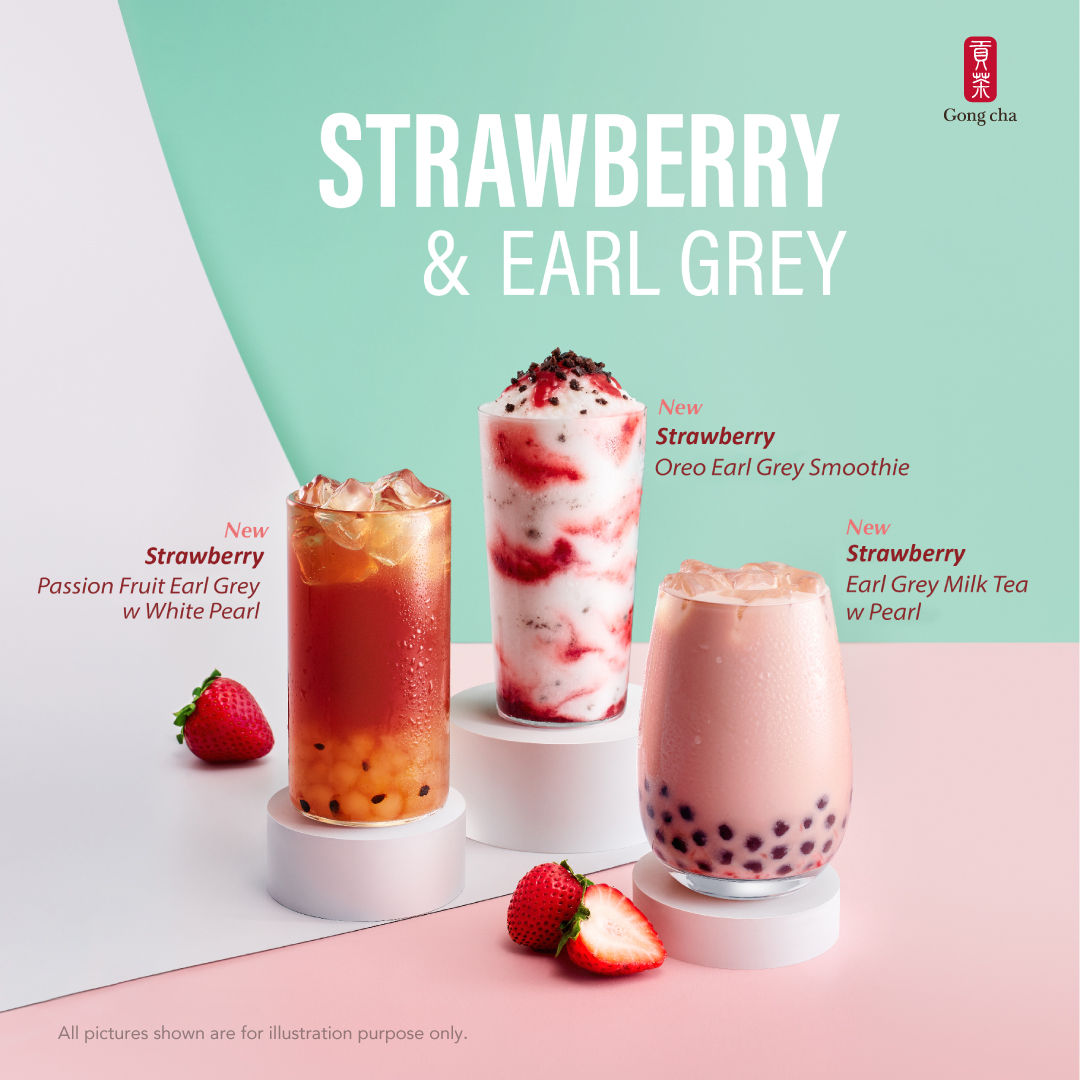 Feeling the excitement yet?
Yes! It's time to indulge yourself and loved ones with our new Strawberry, Earl Grey & Chocolate series this Cupid season! Come and enjoy the delicious trio brought by strawberry
, earl grey ???? and chocolate
!
Starting March 1st, the brand-new series will be available in any Gong cha stores nationwide (except for UoA)
Strawberry Passion Fruit Earl Grey w White Pearl

Strawberry Earl Grey Milk Tea w Pearl

Strawberry Oreo Earl Grey Smoothie

Strawberry Chocolate Earl Grey Milk Tea

Strawberry Chocolate Earl Grey Smoothie
Let's fall in love!